Anda ada tak tiga masalah ni,
Bantal cepat kempis? Bangun tidur je lenguh tengkuk? Bantal dah 3 tahun tak basuh?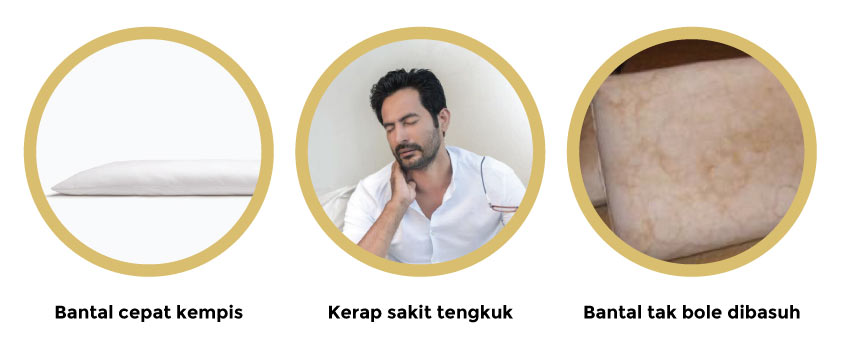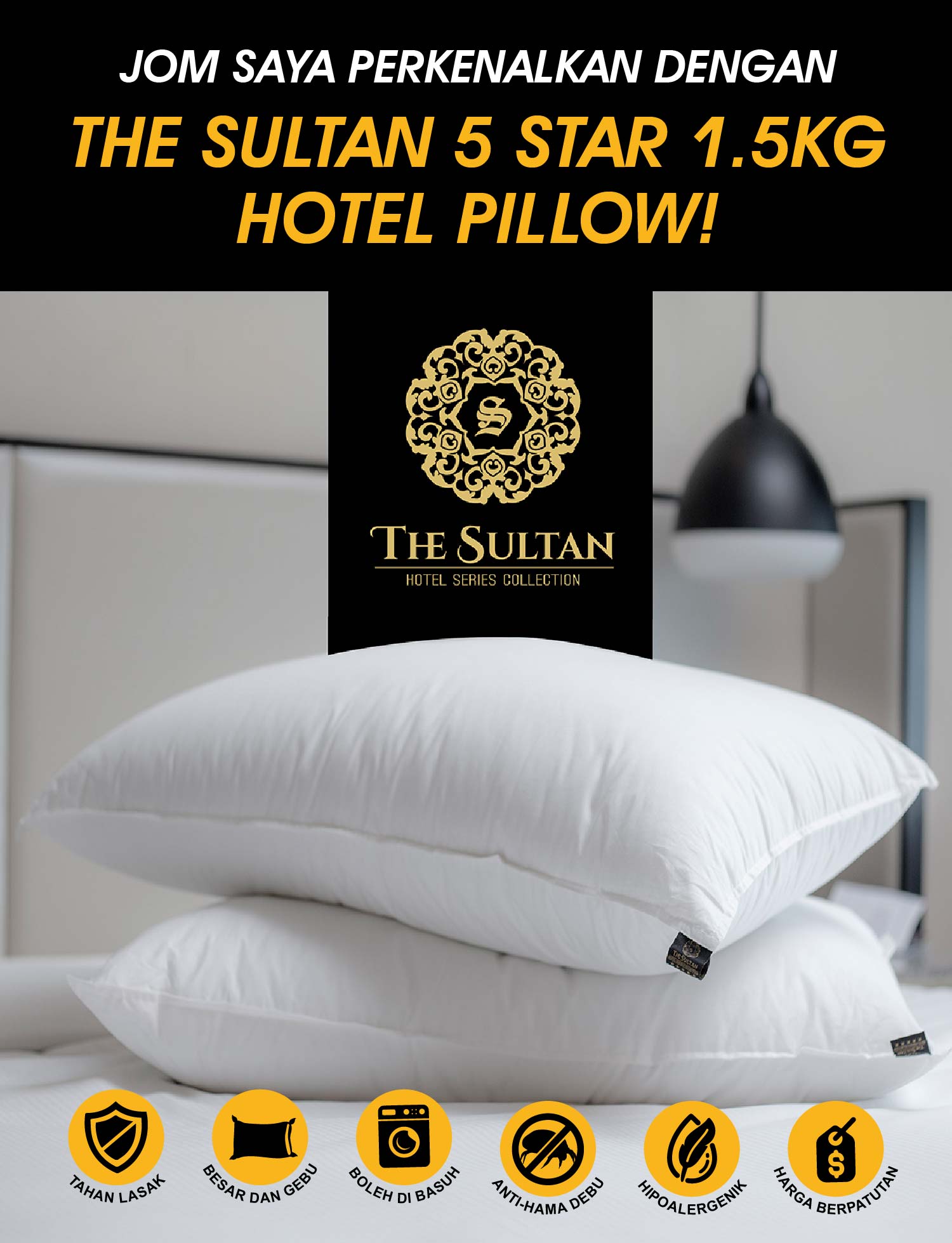 Bantal Hotel The Sultan yang hampir sempurna rasa kelembutan dan keselesaan yang anda tidak jangka. Kami buat research dan test hampir 2 tahun dengan mencuba beberapa campuran material dan akhirnya kami dapat seimbangkan rasa lembut, ketinggian, ketahanan dan memberi sokongan di bahagian kepala dan bahu anda.
KAMI YAKIN YANG KUALITI BANTAL KAMI LEVEL 5 STAR
Kami design dan reka bantal ini seiring dengan kualiti yang menepati standard bantal hotel. Kami telah cuba hampir 20 jenis bantal dan material dan feather silk cotton paling sesuai dengan Bantal the Sultan.
Kenapa Perlu Pilih The Sultan?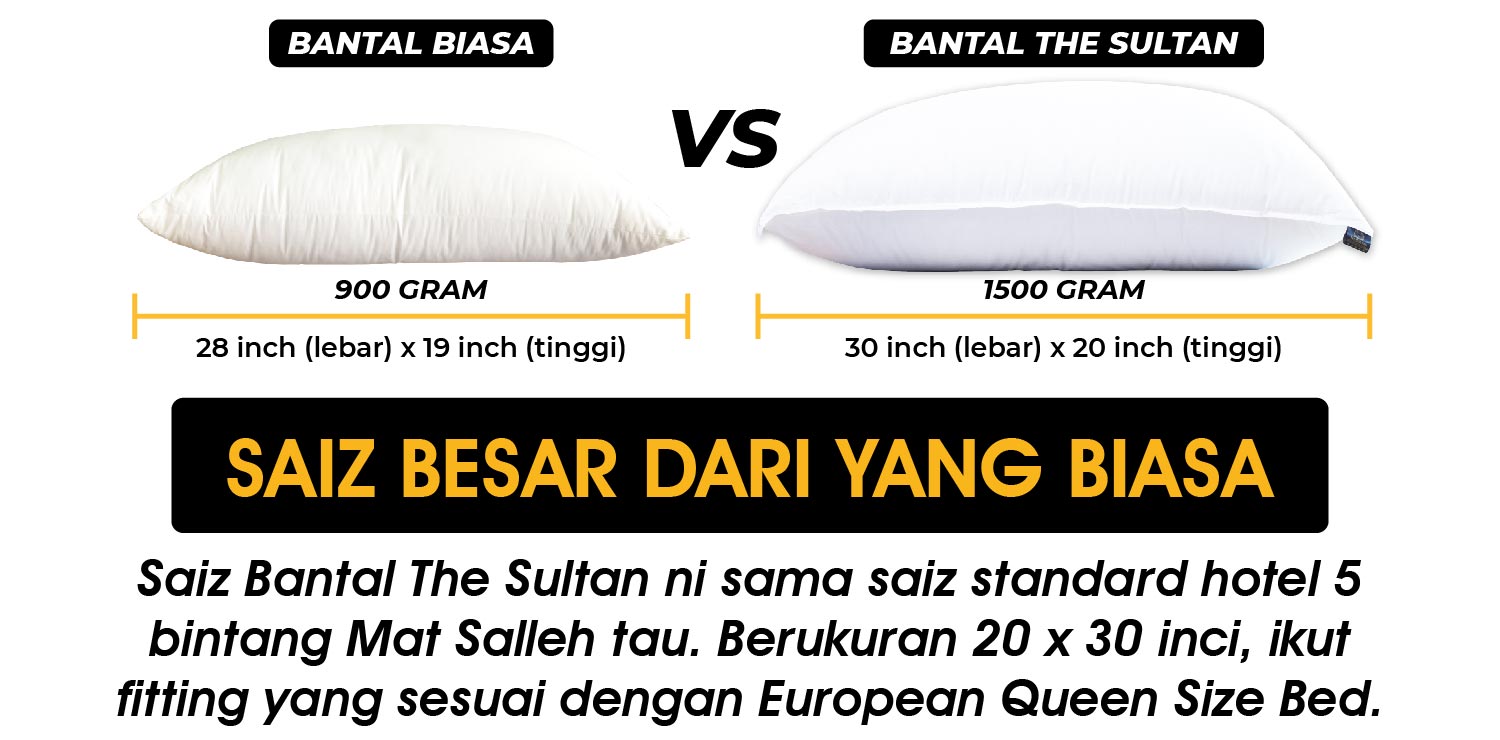 Kebanyakan Hotel 5 Star guna bantal original duck feather atau duck down
Mereka cabut bulu itik hidup-hidup. Mereka seksa binatang, dan kami menentang keras perbuatan ini.
Solusi kepada isu ini adalah guna
Feather Silk Cotton atau Feather Syntethic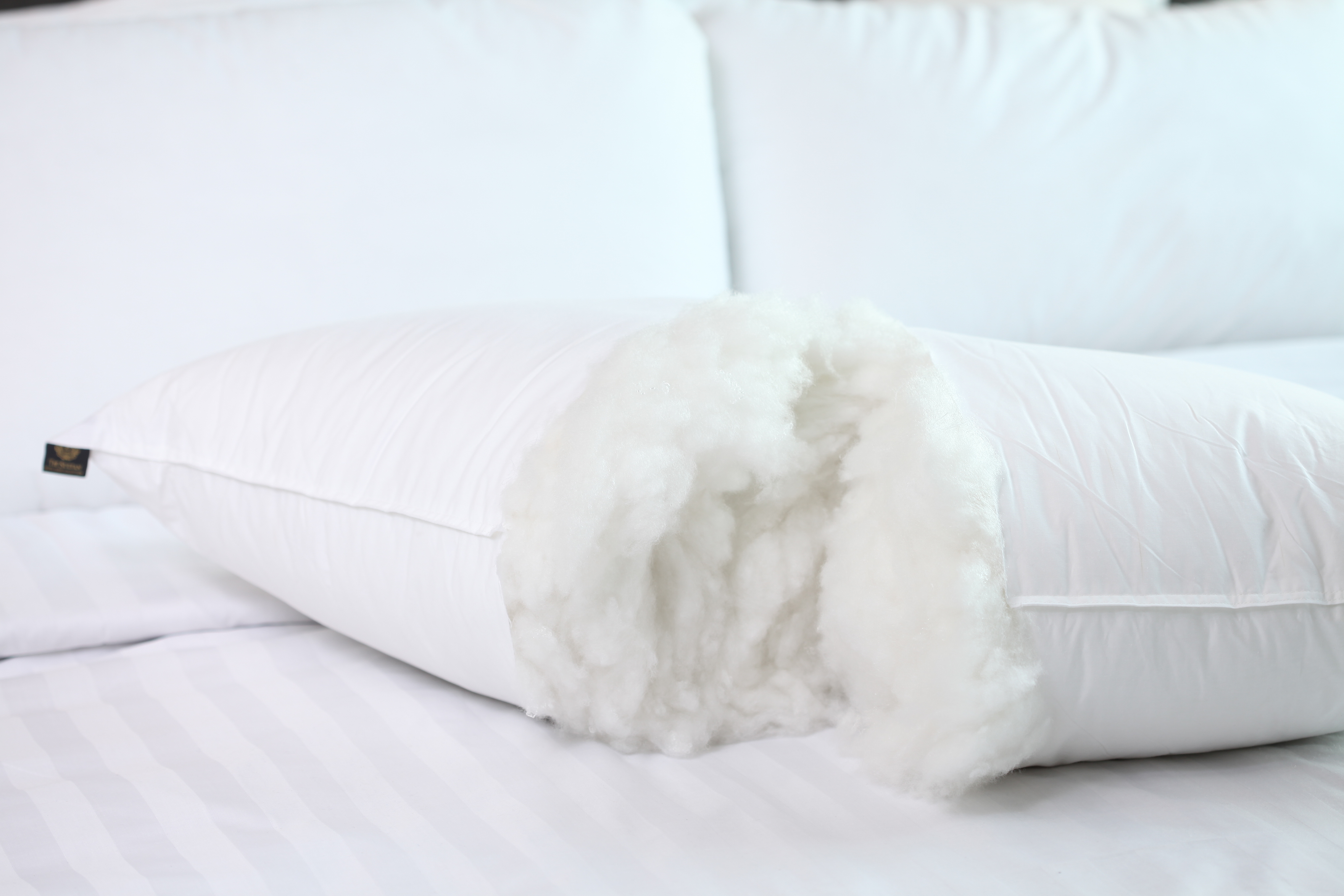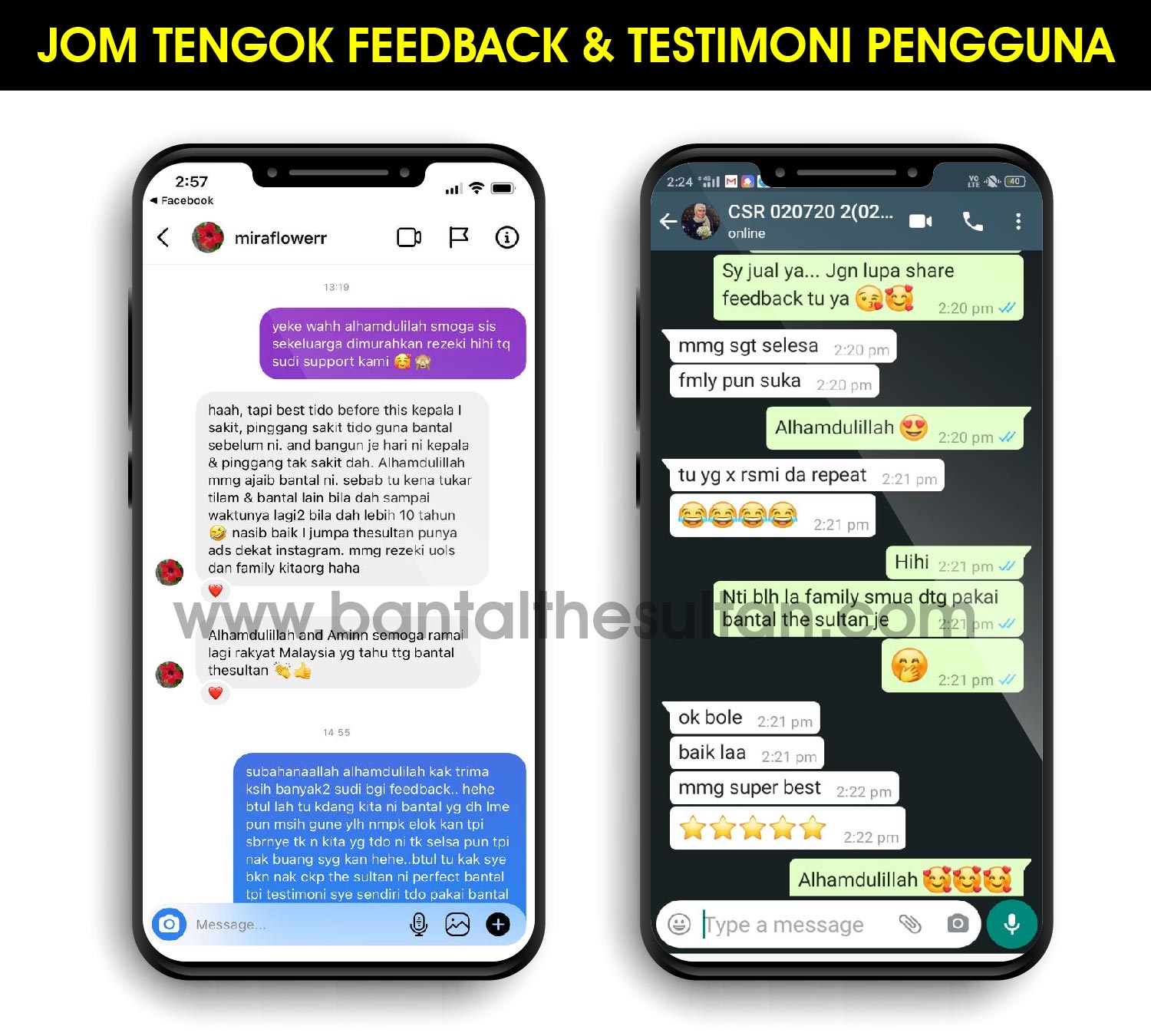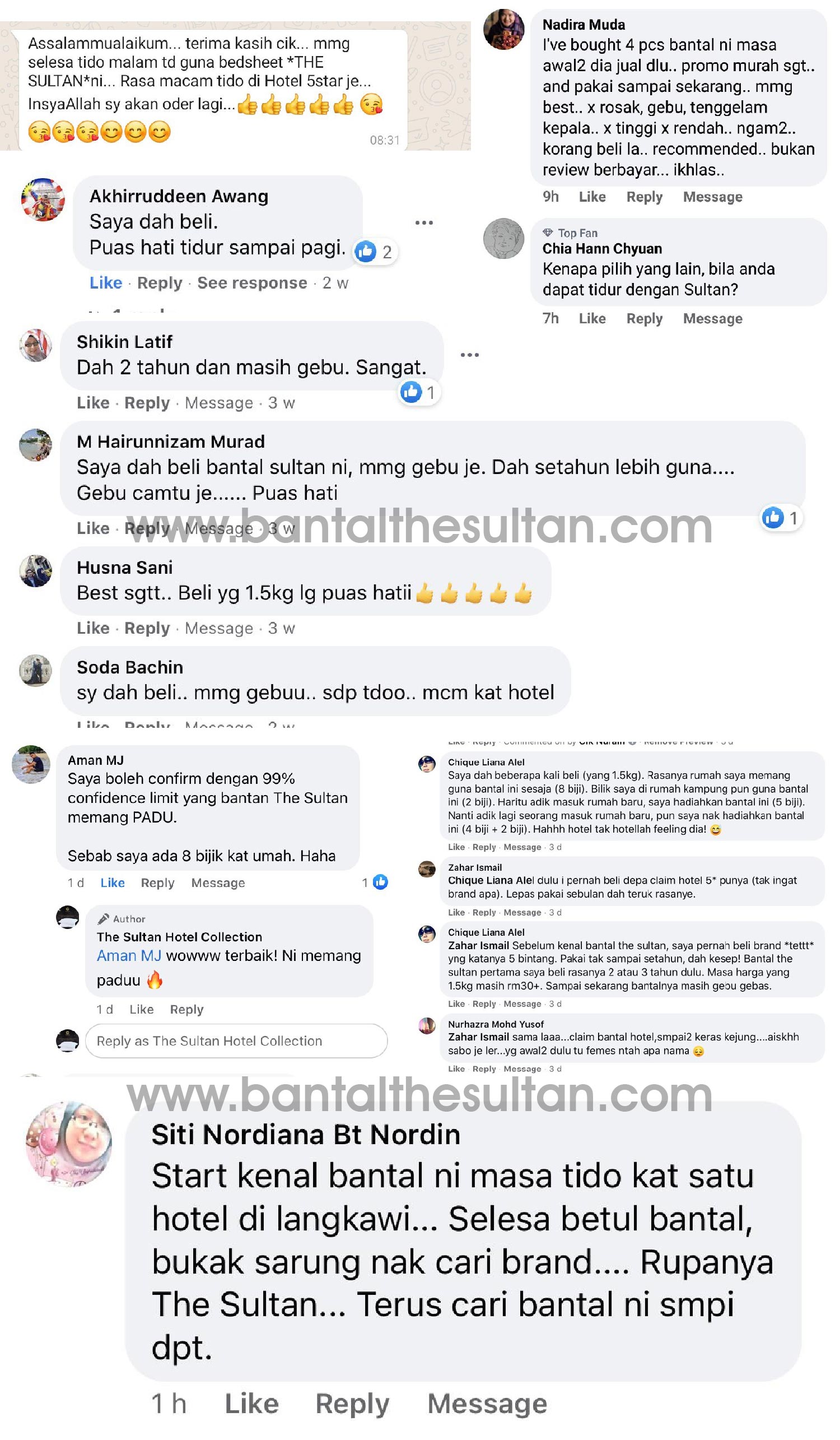 Terkini, terdapat 3 hotel dan resort yg menggunakan Bantal The Sultan
Jom dapatkan harini sementara promosi!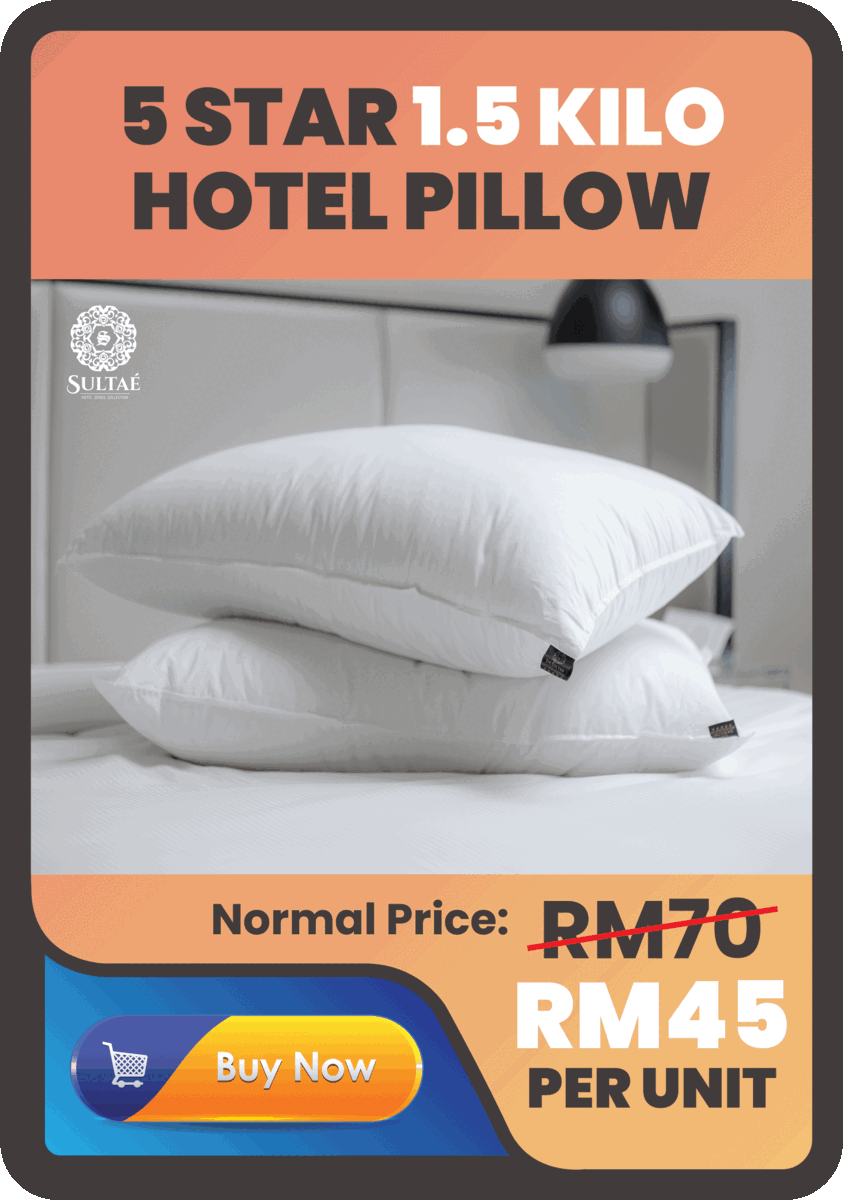 Klik Buy Now diatas untuk dapatkan offer
Untuk COMBO 10 PCS (Jimat RM20) - KLIK SINI
-
Pilihan kedua Bantal Sultaé 4 Star Quality
Beza hanya pada saiz dan berat .
Bantal ni adalah normal size tapi seberat 1.3KG.
Lebih sesuai kepada orang yang dibawah 70KG.
Klik Buy Now diatas untuk dapatkan offer
Untuk COMBO 10 PCS (Jimat RM10) - KLIK SINI